I'm Weather
Weather obsessed like a Pro?
For the true weather enthusiast, I'm Weather Pro offers the most well-known weather models, radar images, lightning information, satellite images, and climate information. Our goal is to provide all weather lovers and professionals with the best possible weather information so you can make the right decision in any weather situation.
I'm Weather is ad-free, privacy-friendly, and easy to use with beautiful visualizations. The Pro section costs 23.99 euros per year and includes the following information, among others.
Forecast
The following atmospheric and wave models are available:
GFS
ECMWF region BNL+
ICON
ARPERGE
Harmonie
AROME
Infoplaza models
We develop and run our own models in-house to anticipate local effects and changes in the weather.
Infoplaza Optimal Model region BNL+ (updated every hour)
Infoplaza Wave Model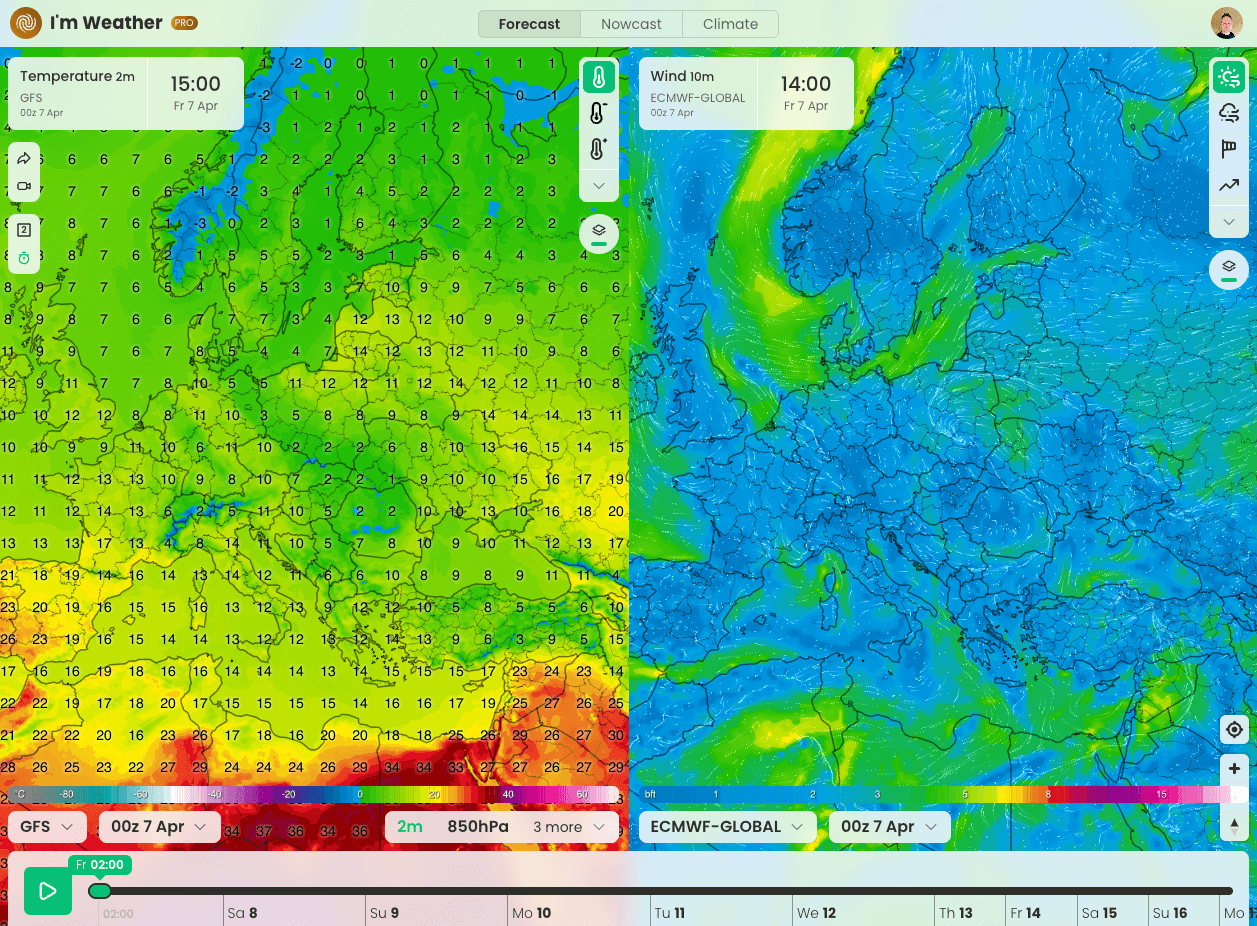 Nowcast
Observations to get a good understanding of the current weather situation:
Precipitation images
We offer the most up-to-date radar images, and if the radar does not cover an area, we use satellite techniques to detect precipitation intensity and type.
Satellite images
Various satellite images for the entire world in various channels, visible light, infrared, combined day/night image, and mist images.
Lightning
Live overview of lightning information.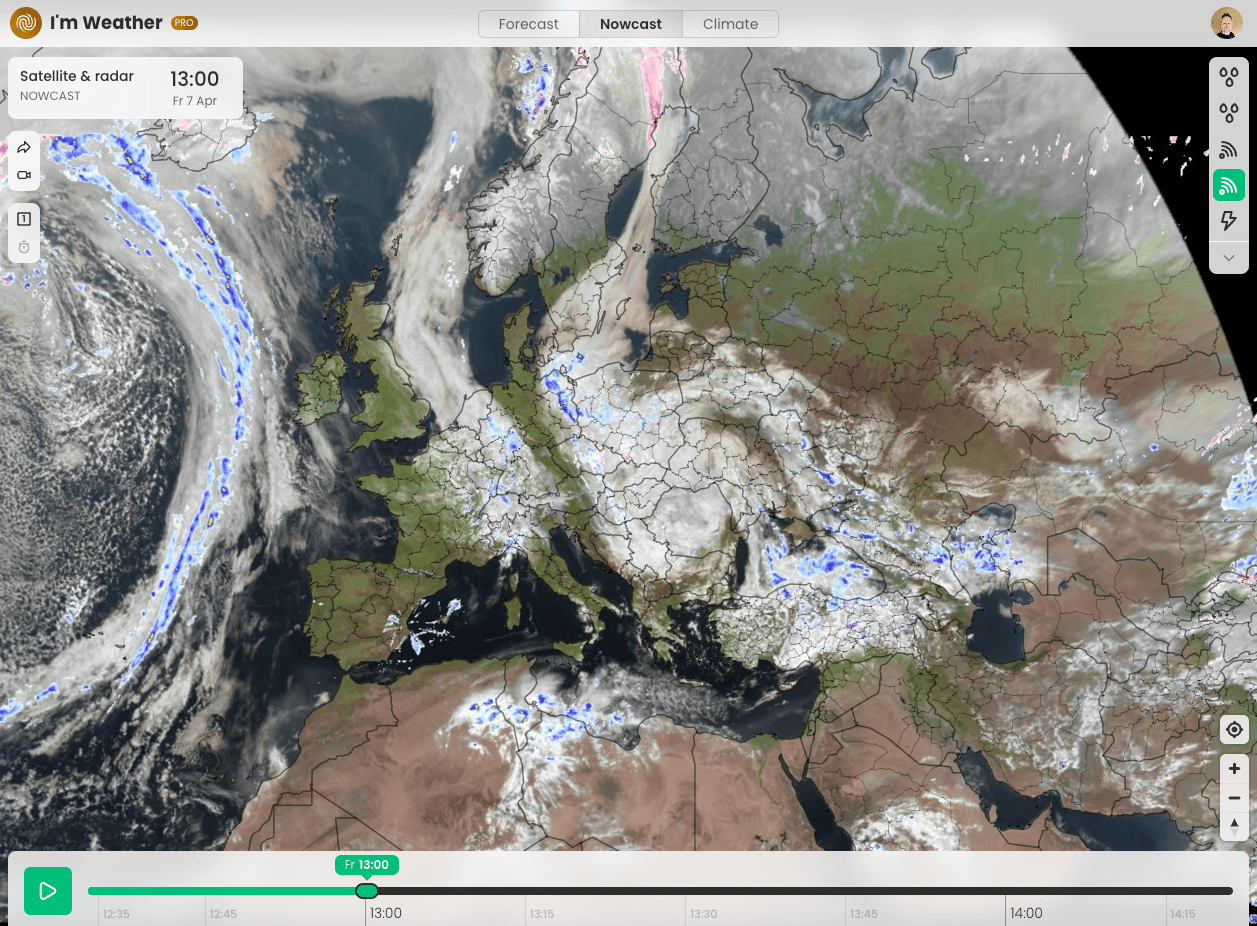 Climate
From the ECMWF ERA climate data set, we offer a comprehensive climate overview for all major locations in the world. The data is presented in 10-day intervals.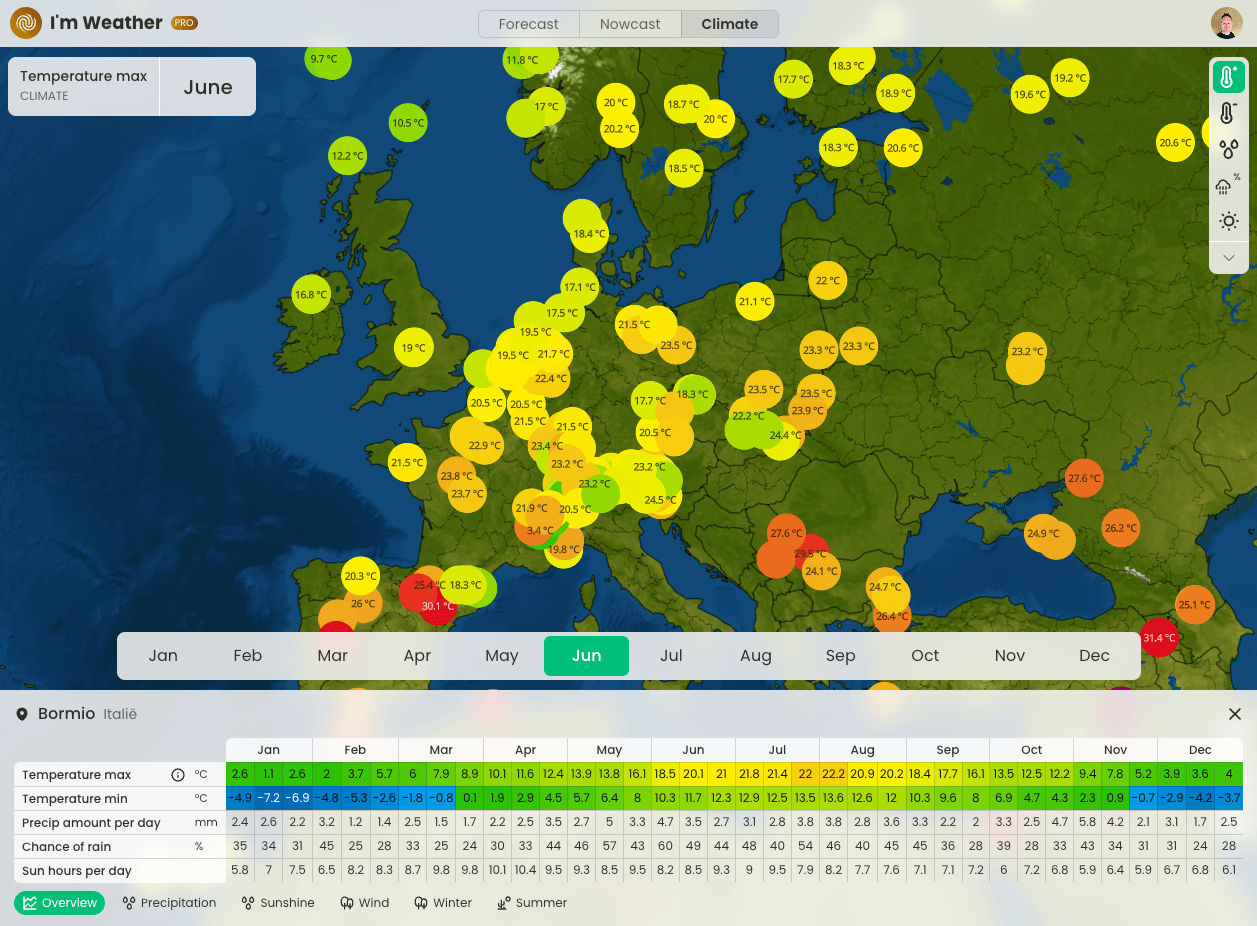 Share your ideas
In the coming period, I'm Weather will further develop with more and more useful information. Currently, we are working on ensemble forecasts, time series per model, and observations from weather stations. If you have an idea, suggestion, or if you miss anything, please share it here!
Enjoy the weather, on behalf of the Infoplaza team